¡Se acaba el fin de semana! Pero cumplí mi objetivo ir a otro centro comercial y comprar cositas para enseñárloslas. Aquí lo dejo:
The weekend is ending! But I kept my goal to go to another mall and buy things for show you. I leave it here:
En primer lugar esta pulsera, me encanta!
First this bracelet, I love it!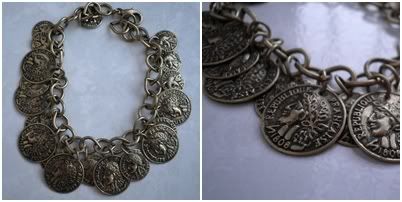 SIX 1€
Este spray para el cuerpo con un olor muy dulce... la pega es que casi no dura... pero como soy una persona que le encanta refrescarse con colonia por todo el cuerpo me viene genial :)
This body spray with a sweet odor. .. The downside is that almost does not last ... but I am a person who loves colony refreshing in my whole body is great:)
H&M 2,95€
Maravillosa camiseta del monstruo de las galletas, me encanta, es tan bonito! es el mejor personaje de Barrio Sesamo...a partir de ahora la camiseta que más me gusta de mi armario...
Wonderful shirt Cookie Monster, I love, is so beautiful! is the best character on Sesame Street ... now is the shirt which I love more in my closet ..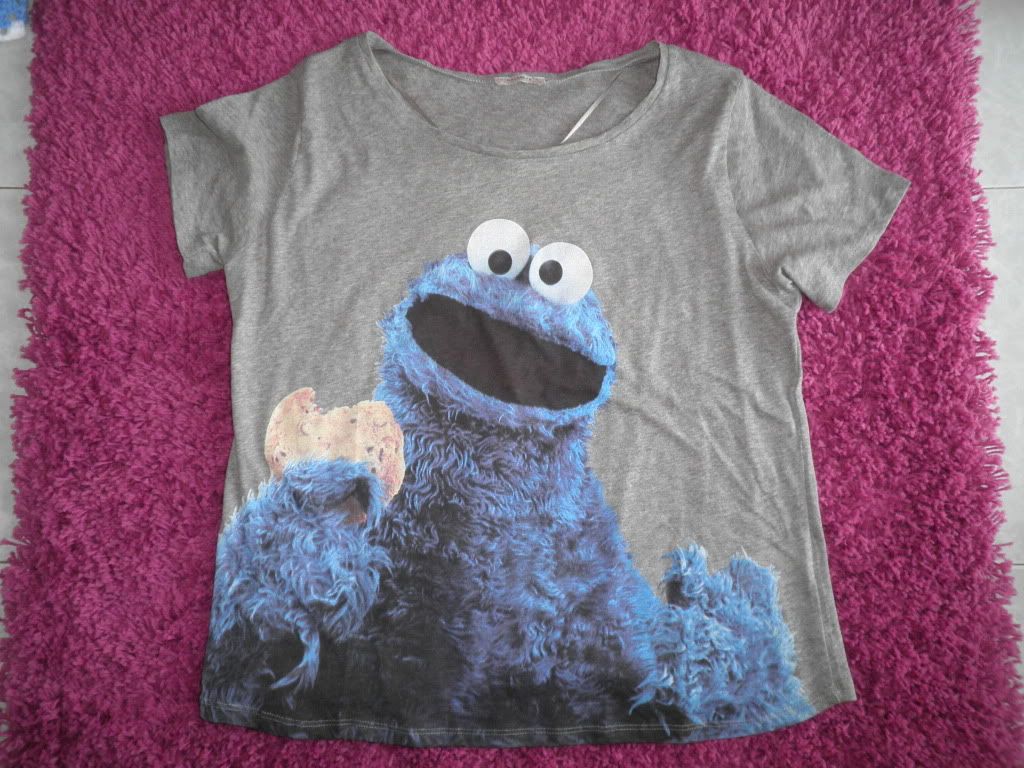 Pull&Bear 12,95€
Por último compré estos taconcitos, para un regalo, estaban super rebajados y me parecieron perfectos.
Finally I bought these heels, for a gift it seemed perfect
.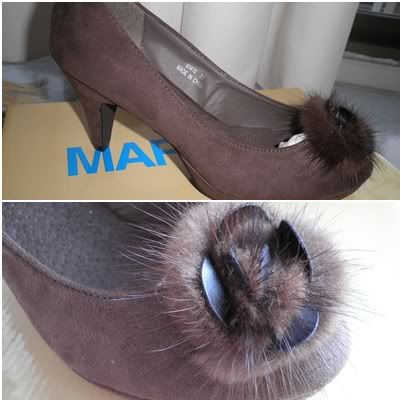 Marypaz 9,99€
También quería enseñaros este jersey/camisa que me regalaron, es de Cortefiel y queda super bien puesto, aunque personalmente me gusta más sin cinturón.
I also wanted to show this jersey / shirt they gave me it's of Cortefiel and is well placed, although personally I like it better without a belt.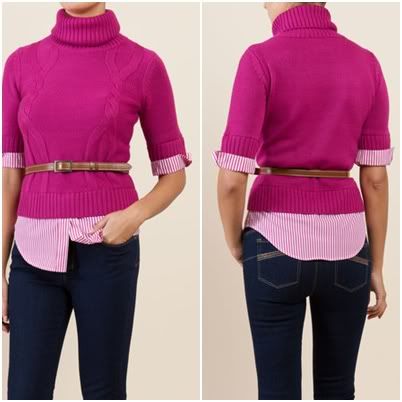 Cortefiel
Y eso es todo! Espero poder actualizar pronto, no dudéis en comentar, todo es bienvenido, Un besazo!
And that's it! I hope to update soon, do not hesitate to comment, all are welcome, Big kiss!